Every online game must one day close its doors, and that day is now here for Brawl Busters. The Rock Hippo team would like to thank every single one of our BB players for the years of brawling for Glow, zombie slaying, and taking down the infamous Bubble Yum. It's time to say goodbye to a game that brought all of us many special moments.




THANKS FOR EDITING

You can still view and edit the wiki, but the game is no longer here to play hopefully you had fun playing and may you never stop Brawling Busters --Biwact (talk) 02:51, February 21, 2014 (UTC) and the rest of the editors.

There are currently 81 articles
Being a Buster is no easy task. It takes dedication, hard work, and a healthy appetite for random destruction.

Are you ready?

Choose your class, rock your style, and rise to the challenge!
Gameplay and Features
Five Unique Character Classes
Each Buster caters to their own unique style of play!
| | | | | |
| --- | --- | --- | --- | --- |
| Singleplayer | Zombie Survival | Glow Rush | Team Deathmatch | Free For All |
| Singleplayer consists of tutorial missions to help the player familiarize themselves with the game | Zombie Survival pits 4 players against an army of zombies | Glow Rush pits two teams against each other to see who can collect the most Glow | Team Deathmatch pits two teams to see who can rack up the most kills | Are you a lone-wolf kind of Buster? No more blaming your teammates for all your losses! |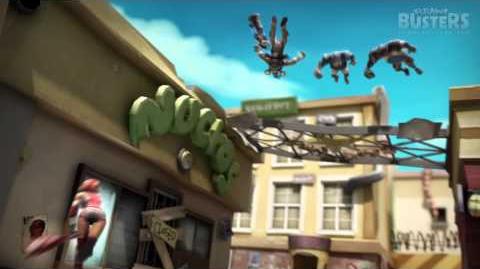 Create blog post
News
Short Message: I will see that pages are added to the wiki so players (new/old) can have …

Read more >

Hello everyone. If you havent noticed already i have been making alot of edits and helpin…

Read more >

HOLY COW you guys are awesome for editing this Wiki! I wont be on all the time but will …

Read more >
See more >
Brawl Busters

'

Developer:

Platform(s):

PC

Release Date:

December 15, 2011

Genre:

Third-person Action

Game Modes:

Single-player, co-op (2-6 online), online multiplayer (1 vs 1 to 8 vs 8)

Availability:

Free to play
Game Available as Download
Steam